News
The Party Continues: 80 EDC Las Vegas 2023 Live Sets Now on Apple Music!
Guess what, EDM lovers? The party doesn't have to end! Remember how EDC Las Vegas 2021 treated us with uploaded live sets on Apple Music? Well, they've done it again, and this time it's even bigger and better. They've upped their game and dropped not just 53, but a whopping 80 live sets from EDC Las Vegas 2023 onto Apple Music.
Who's featured, you ask? Oh, just some casual big names like Alok, Armin Van Buuren, Blanke, David Guetta, Dom Dolla, J. Worra, Kaskade, Odd Mobb, Patrick Topping, Mau P, Netsky, Ray Volpe, SIDEPIECE, SLANDER, Tïesto, Westend and a whole lot more. And get this – some of the sets are even in Dolby Atmos! Can you believe it?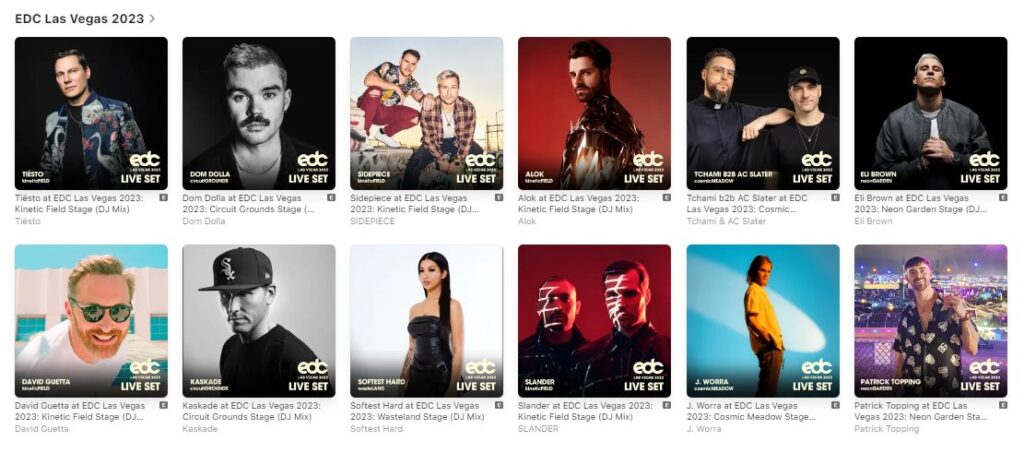 Now, for those living under a rock, EDC Las Vegas is this mega electronic dance music festival that happens every year in – you guessed it – Las Vegas, Nevada. The party goes from dusk till dawn, and it's put on by Insomniac Events. This isn't your backyard BBQ, folks. This is one of the biggest dance music festivals in the world. We're talking a killer lineup and hundreds of thousands of EDM lovers from all corners of the globe.
So, are you ready to relive the magic? All the EDC Live Sets on Apple Music are just a click away. Dive in!