News
Discovering 3 Clubs in Los Angeles: Exchange LA, SoundNightClub, Avalon Hollywood
Los Angeles is known for its vibrant nightlife and club scene. With so many options to choose from, it can be overwhelming to decide where to go. In this blog post, we will be discussing three of the top clubs in Los Angeles: Exchange LA, SoundNightClub, and Avalon Hollywood.
Exchange LA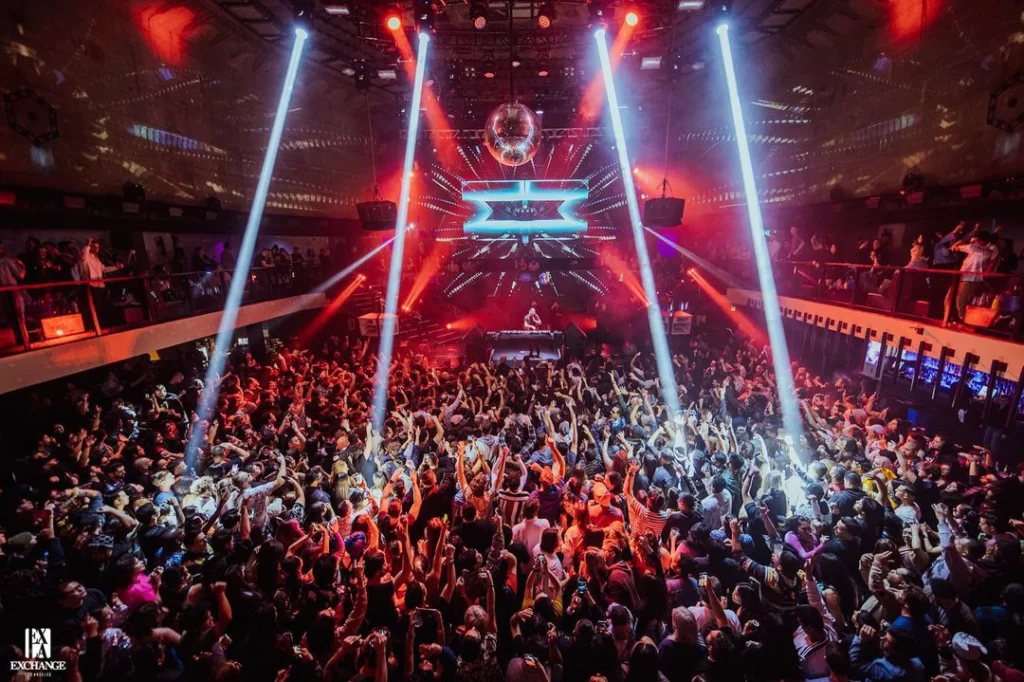 Exchange LA is a top nightclub in the USA, and a staple of West Coast nightlife. Despite the pandemic-related closure, it has bounced back with a vengeance. The club shows are booming with consistent all-star line-ups, and the venue's partnership with Insomniac has allowed it to host event brands like Dreamstate, Factory93, Bassrush, Insomniac Records and HARD, on top of their weekend programming. It has witnessed electrifying performances from world-class DJs, such as Deadmau5, Kaskade, Diplo, Cosmic Gate, Charlotte de Witte, Joseph Capriati, Flosstradamus, Rusko and more, who have graced the stage of their main dancefloor.
Sprawling over 25,000 square feet and four floors, Exchange LA is housed inside the historical Los Angeles Stock Exchange building – which originally opened in 1931. It underwent a two-year renovation and opened in 2010, giving new life to the historic landmark location. The club boasts of a Funktion-One audio system consisting of EV06 speaker cabinets and is supplemented by an impressive line-array system hanging from the 40-foot ceiling. Additionally, a massive Oracle LED video wall spans floor to ceiling behind the DJ booth, and projection-mapped visuals cover the original Stock Exchange walls surrounding the main room, creating a truly immersive experience.
Exchange LA is a must-visit venue for anyone looking for a memorable nightlife experience.
More: https://exchangela.com/
SoundNightClub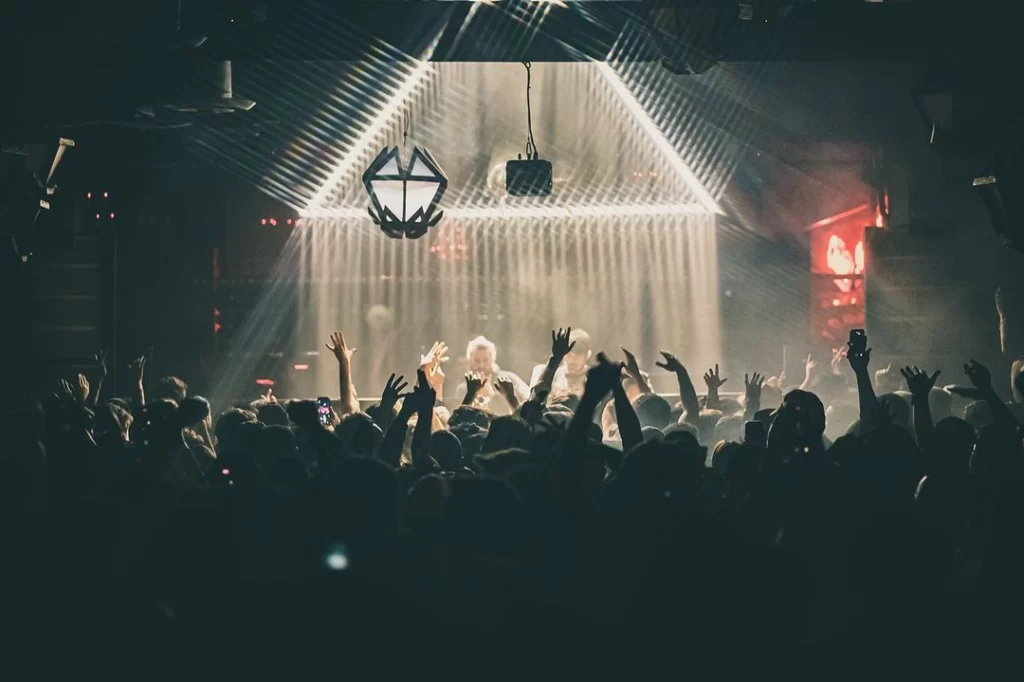 SoundNightClub is another popular spot in Los Angeles, located in Hollywood. The club prides itself on its exceptional sound quality and has hosted some of the biggest names in the music industry. SoundNightClub offers a variety of events, from techno and house music to hip-hop and R&B.
Sound LA has been a long-standing staple of Hollywood nightlife and the preferred venue for premieres and exclusive afterparties. Despite the pandemic, the venue reopened its doors in June 2021 and has been showcasing some impressive line-ups ever since.
In particular, 7 Days of Framework, a series of seven consecutive sold-out shows during Coachella week, featured renowned artists like Dixon, Damian Lazarus, and ANNA.
Sound LA's 8,000-square-foot space has undergone recent upgrades, including a new lighting rig and custom Pioneer soundsystem. The nightclub offers an underground vibe and is dedicated to supporting eclectic and up-and-coming talent.
More: https://www.soundnightclub.com
Avalon Hollywood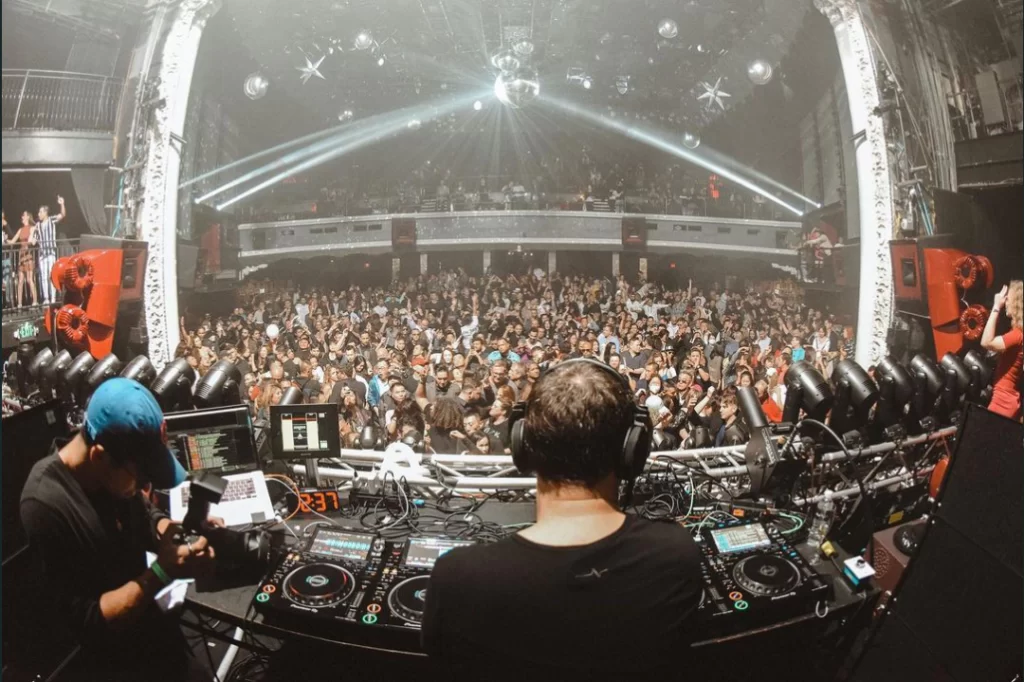 Avalon Hollywood is a historic venue located in Hollywood that has been around for over 90 years. The club has a massive dance floor and state-of-the-art sound system, making it a popular spot for EDM shows and DJ sets.
AVALON is a historic landmark and a legendary brand within the dance music scene, located in the heart of Hollywood. This nightclub has hosted many celebrities and bands over the years and now offers nights of various musical genres, including EDM and electronic music.
Themed events such as Emo Nite, Gasolina, and Electric Feels provide a more social clubbing experience, while Saturdays are usually packed with big names in the music industry such as Carnage, Morgan Page, WhoMadeWho, Crankdat, and Gravedgr.
AVALON's multi-level theatre layout allows for prime viewing from the dancefloor and the upper-balcony seats. The ornate, decorative details of the theatre pay homage to the venue's history, while standing in stark contrast to the hi-tech audio and visual equipment.
More: https://avalonhollywood.com
Whether you're a local or just visiting, Los Angeles offers a wide range of clubs and nightlife options. LA Exchange, SoundNightClub, and Avalon Hollywood are just a few of the top clubs in the city that offer unique experiences and unforgettable nights out. Be sure to check out their websites for upcoming events and ticket information, and don't be afraid to explore all that Los Angeles has to offer in terms of nightlife.