News
Charlotte de Witte Announces North American Headline Tour
Belgian techno DJ and KNTXT label boss, Charlotte de Witte, has announced her headline tour across North America, starting in mid-April in Canada and ending at the techno capital Detroit, at Movement Electronic Music Festival. With 15 dates already announced and more to come, de Witte is set to take on major cities such as New York, Toronto, Vegas, San Francisco, and more.
Charlotte de Witte's Rise to Fame
Charlotte de Witte made history last year by becoming the first woman to close Tomorrowland's mainstage. Her label, KNTXT, recently sold out two shows at the Printworks in February. She is creating waves for women in techno and has gained a massive following worldwide.
North American Tour Dates and Details
The North American tour will begin in mid-April, with de Witte performing in various locations throughout Canada, including Montreal, Toronto, and Vancouver. She will then make her way to the United States, where she will perform in cities such as New York, Boston, and San Francisco. The tour will conclude at the Movement Electronic Music Festival in Detroit.
Tickets for all Charlotte de Witte North American shows are now available for purchase on her official website at https://charlottedewittemusic.com/tour. Don't miss the chance to see this techno powerhouse live in action.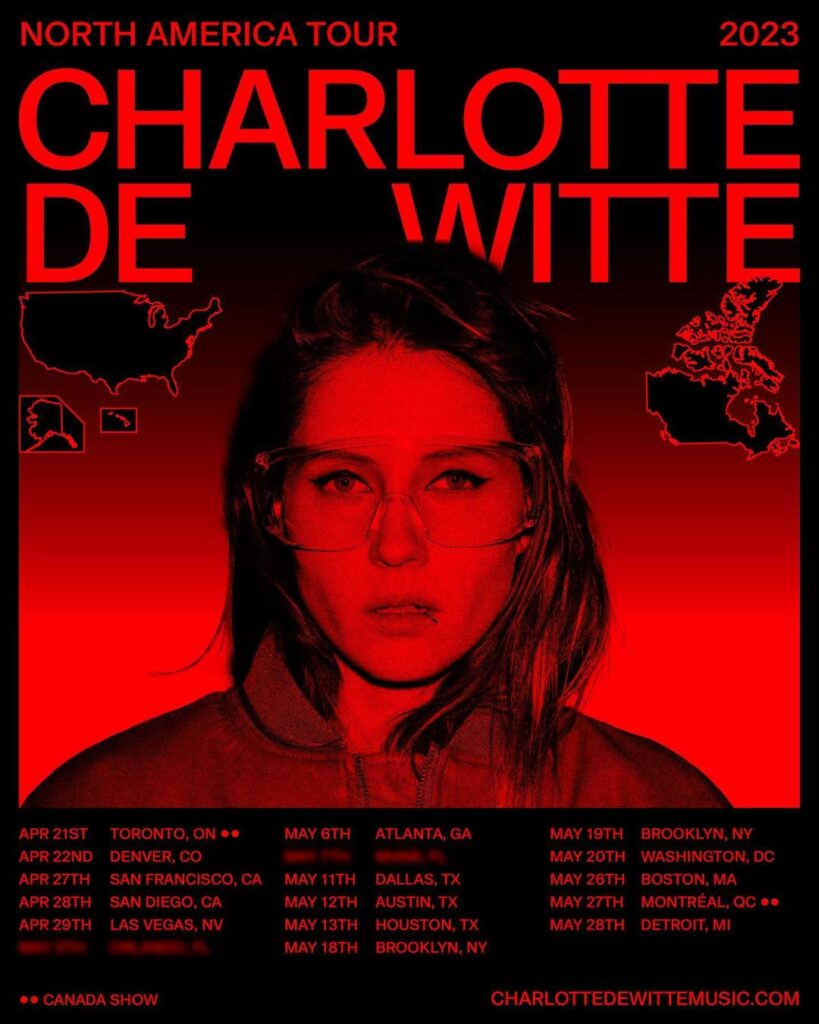 Charlotte de Witte's Tomorrowland 2022 Set
For those who can't wait to see Charlotte de Witte live, check out her Tomorrowland 2022 set below. The set showcases her incredible mixing skills and selection of techno tracks that will keep you dancing for hours.