New Music
Iconic Hit 'Barbie Girl' Gets a Stunning Revival with Aqua and Tiësto's Epic Collaboration!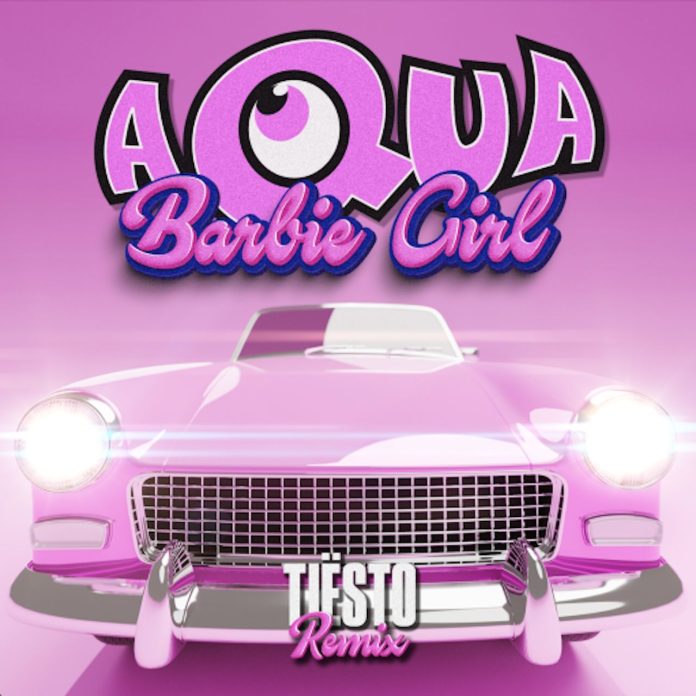 Get ready for a blast of musical nostalgia! Aqua, the renowned Danish dance-pop group, and talented Dutch DJ Tiësto have teamed up to bring back a true music icon with their official remix. Barbie Girl returns with a new electronic beat, celebrating the recent 25th anniversary of this unforgettable song!
The release of this remix coincides with the upcoming trailer for the highly anticipated live-action movie of the famous doll, echoing the song's chorus. The collaboration between Aqua and Tiësto promises to captivate lovers of this classic, transporting them back to the vibrant 90s.
Lene, a member of Aqua, shared excitedly: "In many ways, Tiësto and our journey are quite similar. We have both been in this for a long time, navigating a constantly evolving music industry. I think the reason we're still here is because we've never deviated from our initial goal: to have fun, let loose, and enjoy with our fans as if there was no tomorrow."

This new version of Barbie Girl is an invitation for fans to fall in love again with this iconic hit. The song is now available on all digital platforms, ready to make you dance and sing along to its contagious melody.
For his part, the enthusiastic DJ Tiësto mentioned: "Barbie Girl is one of the most iconic pop anthems in history, and I am immensely honored to put my personal touch on it. This remix has a special meaning, as it was inspired by my daughter's love for the song. I'm excited to see everyone go crazy on the dance floor to the rhythm of this melody."
Get ready to relive the magic of Barbie Girl with an electronic twist and join the party that Aqua and Tiësto have prepared for you!